We are glad to announce the organization of a dinner gala within the context of  the workshop.
This event constitutes a great opportunity for both invited speakers and workshop participants to discuss and exchange information whilst enjoying a delicious dinner at the beautiful restaurant Le Transat in Antibes.
We really hope to see you there!
The social event is free for workshop participants and invited speakers.
If you have already registered to the workshop and with to attend the dinner, please contact the organizers.
When?
From 19:30 to 21:30, February 25.
Where?
Restaurant le Transat, Antibes
Menu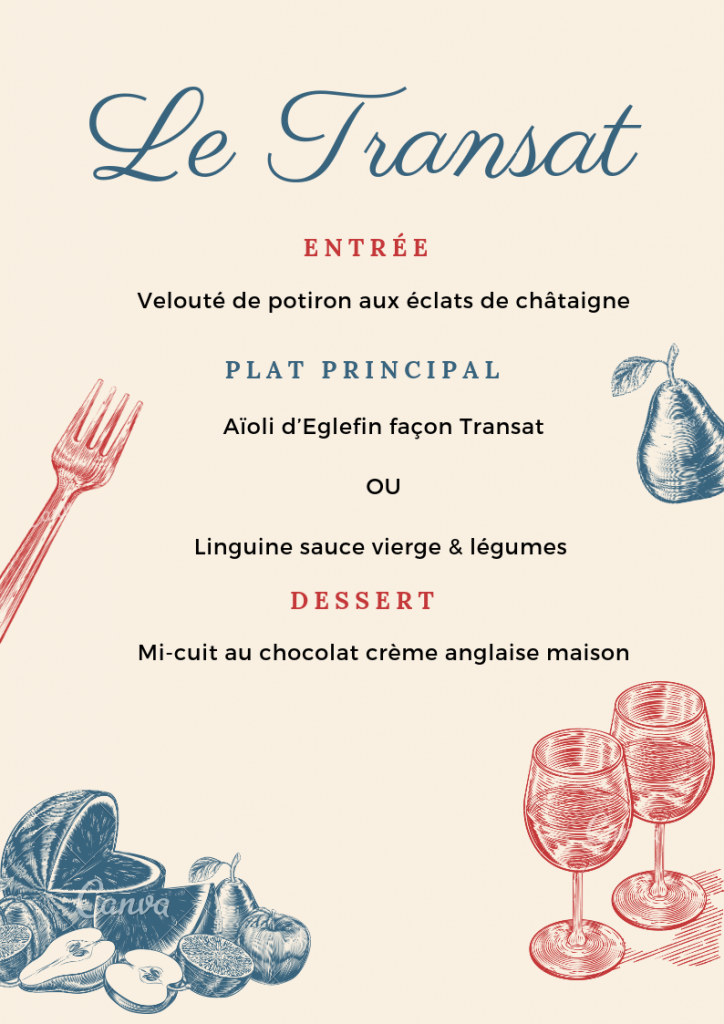 The menu will be adapted to the special preferences indicated during registration.